For brands and retailers, information is also a game-changer. Retail data analytics can help companies stay abreast of the shopping trends by applying customer analytics to uncover, interpret, and act on meaningful data insights, including online shopper and in-store patterns.
The retailers—both offline and online—are adopting the data-first strategy towards understanding the buying behavior of their customers, mapping them to products, and planning marketing strategies to sell their products to register increased profits.
Big Data analytics is now being applied at every step of the retail process - right from predicting the popular products to identifying the customers who are likely to be interested in these products and what to sell them next.
Based on a customer's purchase history, retailers can predict what the customer is likely to purchase next. Machine learning models are trained on historical data, which allows the retailer to generate accurate recommendations such as:
Making Strategic Decisions
Forecasting Trends
Utilizing Market Basket Analysis
Optimizing Pricing
Predicting Trends
Enhancing Customer Experience
Big Data analytics will play a significant role in shaping the future of the retail industry. The big data revolution is here to stay. Below are some exact Marketing Analytics and KPIs that could be visualized:
Sales Variance
Sales / Square Foot
Customer Loyalty
Inventory Turns
Stores Comparison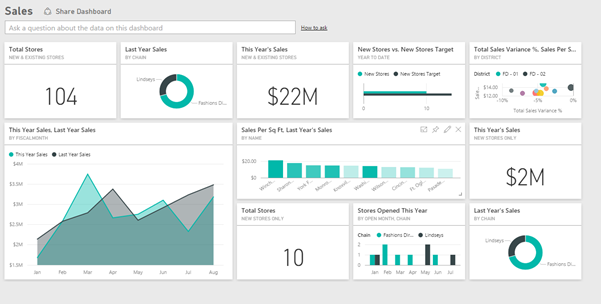 As Microsoft Gold Partner in Data Analytics, Novum can be your implementation partner to apply best in practice experience and knowledge to enhance your business. By combining Data from ERP, POS, CRM, E-commerce we can distribute advanced analytics across organization for better decision-making.
Get in touch for more information!
---